Most of us know about pride month, but for those who don't understand what pride month is, pride month is the month of June, and it is celebrated throughout this month to support and show love to the LGBTQ + community. You can wear rainbow makeup looks and dresses or eat rainbow cakes to show respect for the pride flag. If you are looking for some pride-inspired makeup regards, then this is the right place for you. In this article, I am going to share some pride-inspired makeup looks. So let us start.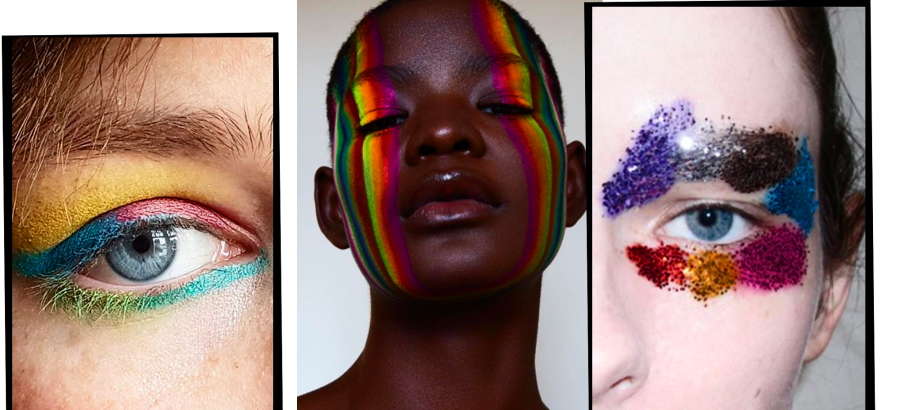 Rainbow or multicoloured eye shadow:
Rainbow or bright eye shadow is very classic and trendy for pride month. You can take any color from the eyeshadow palette and apply it to your eyelids. You can mix and match rainbow colors and also take a few colors from the rainbow palette. It will perfectly suit the pride month festival.
Rainbow under eye makeup:
Rainbow colors are not only for eyelids. You can apply rainbow makeup in the under-eye portion. You can take all colors from the rainbow palate or few colors from the rainbow palate. You can also try rainbow eyelashes.
Rainbow eyeliner:
Rainbow eyeliner is a very classic and stylish look for pride month. Try to avoid the middle part of eyelids and apply rainbow colors on a line pattern on the side of the eyelids and in the corner of the eye. It will also be a perfect match for pride month.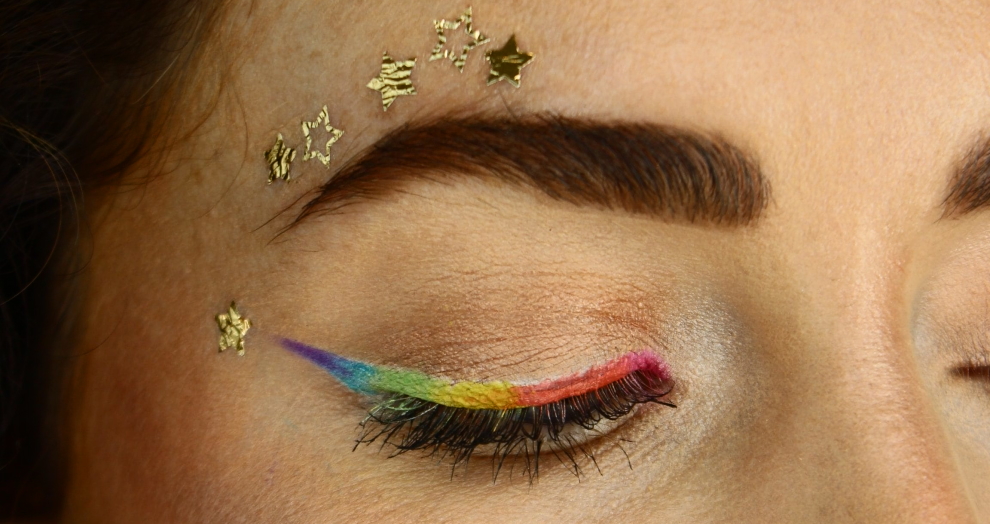 Glitter eyeshadow:
Glitter eyeshadow is always in trend. But for pride month, it can be a perfect look for you. Take golden and silver Glitter eyeshadows and start applying however you like.
Glitter winged eyeliner:
You can also try a new look this pride month. You can apply Glitter eyeliner and make a perfect winged eyeliner with it. It will give you a stylish as well as bold look.