Sleep is a very precious thing in everybody's life. Without sleep, our days will be very stressful and nights will be wasted in overthinking and over-expecting. However, with proper sleep, our mind remains in line and does not get distracted by useless things at all.
Sleeping has its healing power, but our hair also needs to be on track while sleeping. When our hair is correctly set throughout the night, this means that we have experienced a peaceful sleep. There are many different ways to protect your hair while sleeping and all these ways, when appropriately implemented, give out-of-the-box results to the people for sure.
Ways to Protect your Hair while Sleeping:-
Some of the unique and different ways to protect hair from damage while sleeping can be explained briefly as follows-
Make use of Silk Pillowcases while Sleeping:
Silk is a very soft material, and the internal breakage caused to your hair from using a hard surface beneath your head while sleeping will be erased when you use silk pillowcases beneath your head throughout the night.
Try having some Protective Hairstyles While Sleeping: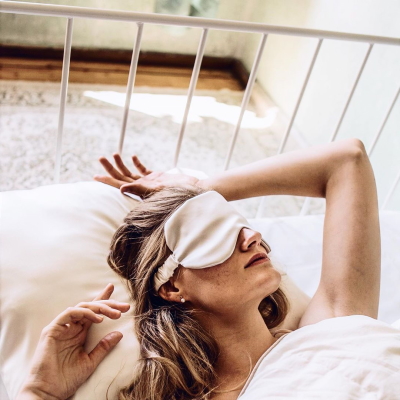 Just like the silk pillowcases, there also exist some extraordinary protective hairstyles that can keep your hair away from getting stranded and protect its length and nourishment to the fullest. These hairstyles will also not cause any type of frizziness to the hair and will keep the hair intact and together throughout the night. These protective hairstyles can be loose single braids, deep double-sided braids, and so on.
All the above ways to protect hair at night are used by many worldwide, and their authenticity is checked not once but thousand times for sure. Therefore, there remains no doubt or second thought about the authenticity and helpfulness of these ways. That is why people can pick any one of them and implement it according to their choice and see the fantastic results right from the first night, too, undoubtedly.