#ShadesofRevlon: Trending after Lawsuit Reveals Revlon CEO Racist Remarks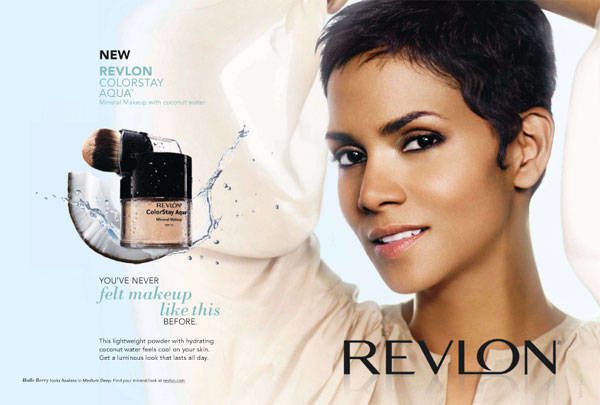 by Kay Lara
Happy New Year! This morning, black twitter led in trending topics with the hashtag, #ShadesofRevlon. Of course, my curiosity peaked and I needed to know what this was about. Ironically, I was recently in Times Square intrigued by the "Love Is On" jumbo kiss cam, sharing messages or love for the New Year. Yet, Revlon CEO, Lorenzo Delphani is not having a great start to the New Year, with new reports of ignorant and racist comments. A discrimination suit filed by former scientist for Revlon, Alan Meyers, claims Delphani made racial comments about blacks, Jews and Americans; claiming that he could "smell a black person when they entered a room", that all Jews "stick together" and that Americans were "small-minded" and "dirty".
Meyers, who believed he was fired unjustly, after he "red-flagged safety issues in the production and manufacturing process"; he  claimed to feel "ostracized" because he was Jewish. In the wake of this news, the hash tag "Shades of Revlon" has been trending all across the world via Twitter, predominantly "black twitter", where prior supporters are claiming to be through with the brand.
The most recent tweets, read:
[embed]https://twitter.com/TheXDExperience/status/551047047026327554[/embed]
[embed]https://twitter.com/ReignOfApril/status/551054637235978240[/embed]
[embed]https://twitter.com/pamfrad/status/551037624375599105[/embed]
[embed]https://twitter.com/AngryBlackLady/status/551052340661211136[/embed]
Head over to Twitter for more!
Source: http://nypost.com/2015/01/01/revlon-ceo-rips-blacks-jews-us-bias-suit/
---
Kay Lara, a Miami native is an aspiring PR pro and Creative Director. Twenties, her lifestyle blog, For the Twenty Something's, is all things fashion, food and music. She's obsessed with the smell of new books and over-accessorizing.
Follow this Black Fly Girl -- Tumblr, Twitter & Instagram -- Speak Life.