Erykah Badu and Andre 3000 Reunite for "Hello"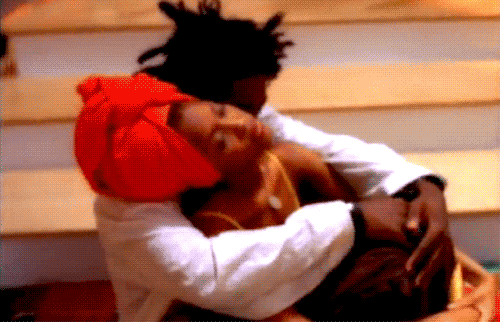 We've always wanted to see old lovers, Erykah Badu  and Andre 3000 back at it again and Erykah's recent mixtape release made all of our dreams come true. The phone-themed tape, You Caint Use My Phone ends with a dreamy duet by the two former lovers entitled "Hello". Check out the stream below:
[embed]https://cdn.streamable.com/video/mp4/q5us.mp4[/embed]
Head over to iTunes to pick up the entire mixtape.
01 "Caint Use My Phone Suite" 02 "Hi" 03 "Cell U Lar Device" 04 "Phone Down" 05 "U Use To Call Me" 06 "Mr. Telephone Man" 07 "U Don't Have To Call" 08 "Whats Yo Phone Number" 09 "Dial'afreaq" 10 "I'll Call U Back" 11 "Hello" f. André 3000
---
Black Girl Fly Magazine (BGF) is a revolutionary internet platform that commands a space for the authentic experiences of Black Women; serving as a digital nexus for lifestyle and cultural news for contemporary, urbane Black women. Follow us on Instagram and Twitter